Hey RepairShoprs – Happy Taco Tuesday!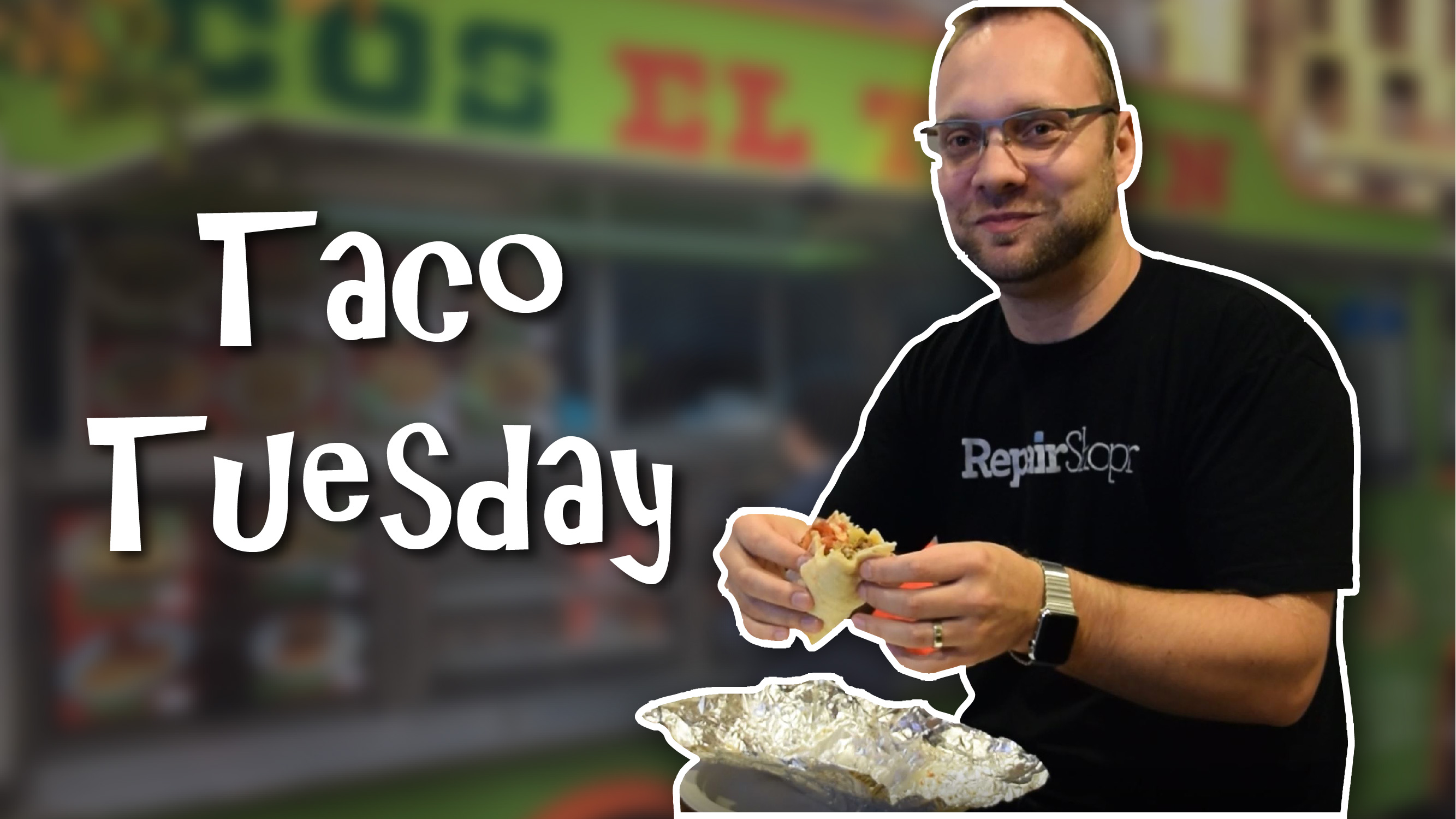 On this week's Taco Tuesday, Troy chats with Michael Oberdick, founder of iOulet. In our latest Taco Tuesday, Michael shares how his life-long obsession with tinkering lead him to starting iOutlet in 2013. 
iOutlet has grown substantially since then. Listen in to learn about how building relationships, bulk purchasing and exploring new revenue streams has helped iOutlet get to where it is today.
Here are key markers in case you want to skip around:
Michael's intro: 00:35
Taco reveal!: 00:54
How life-long tinkering lead Michael to start iOutlet: 1:45
Bulk Volume – iOutlet numbers: 1:58
Bulk Volume – tips for buying bulk inventory: 5:21
How building relationships can change your business: 6:56
Alt revenue streames – Mail-in Repair and E-comm: 9:30
How iOutlet integrates e-comm with RepairShopr: 11:00
Troy and Michael chat about our new-ish Refurb module: 15:32
Taco Tuesday is new and we want to hear how we're doing! If there are topics we should cover, guests we should have, etc. let us know by sending a note to help@repairshopr.com.
Until next time,
RepairShopr team