Hey RepairShoprs – Happy Taco Tuesday!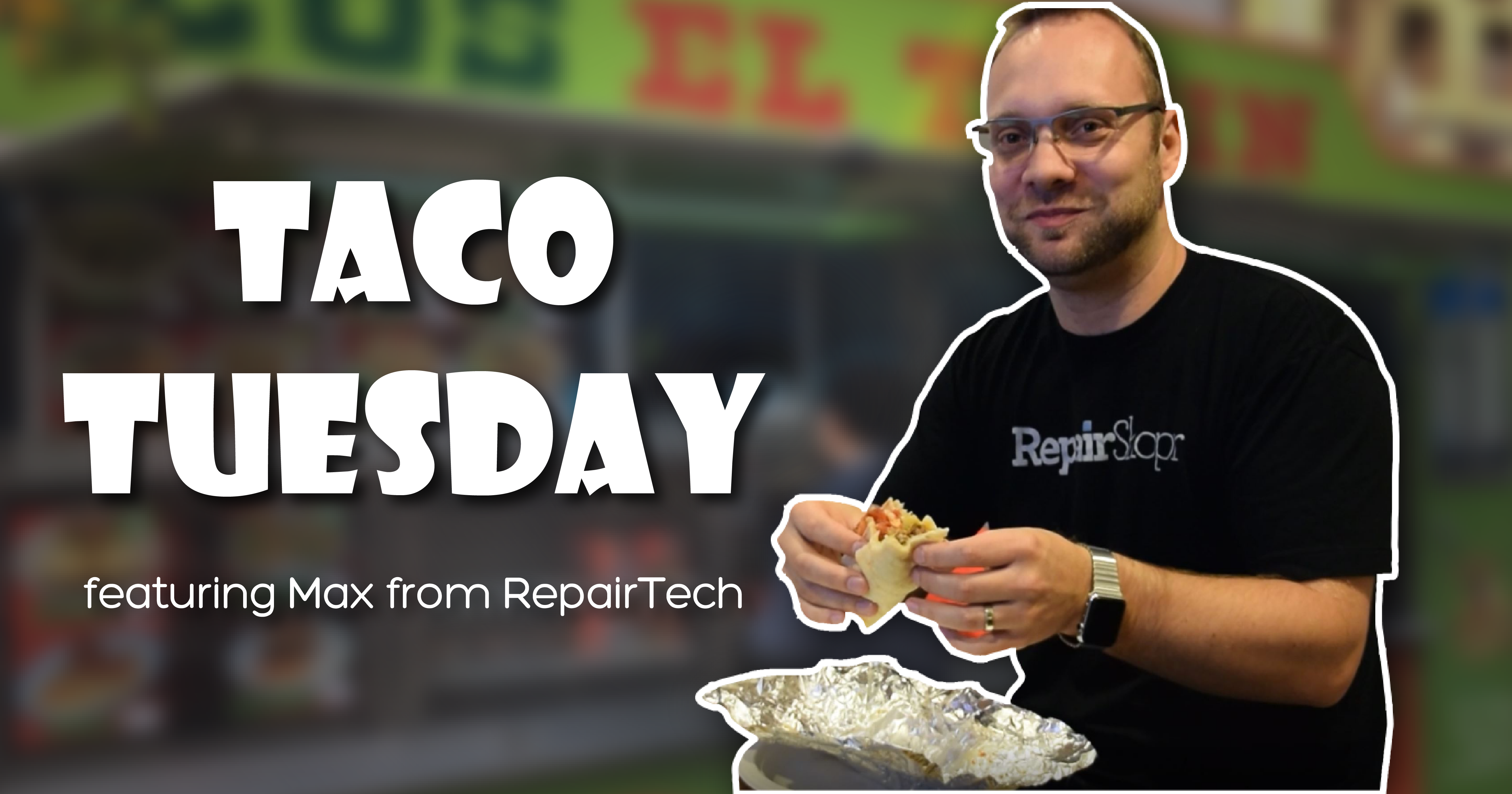 On this 2nd installment, Troy sits down with Max from RepairTech. We're big fans of their team and products – Tech Suite and Kabuto – so we were excited to get to share a Taco Tuesday with them.
Listen in to learn about how RepairTech got started, the cool improvements they recently made to Tech Suite and Kabuto, and even get some advice about how Kabuto could help a computer repair business generate recurring revenue.
Here's some indexing if you want to jump around the video:
Taco Reveal: 00:26

A special surprise guest: 00:54

Max's role and some Repair Tech background: 1:40

All-new Tech Suite – what changed and why: 2:40

Kabuto's launch and newest features: 5:35

How to generate recurring revenue with Kabuto: 7:17
We want to hear from you! Are there topics we should cover, guests you want to see, etc.? Send us your feedback at help@repairshopr.com.
Until next time,
RepairShopr team