Hey RepairShoprs – Happy Taco Tuesday!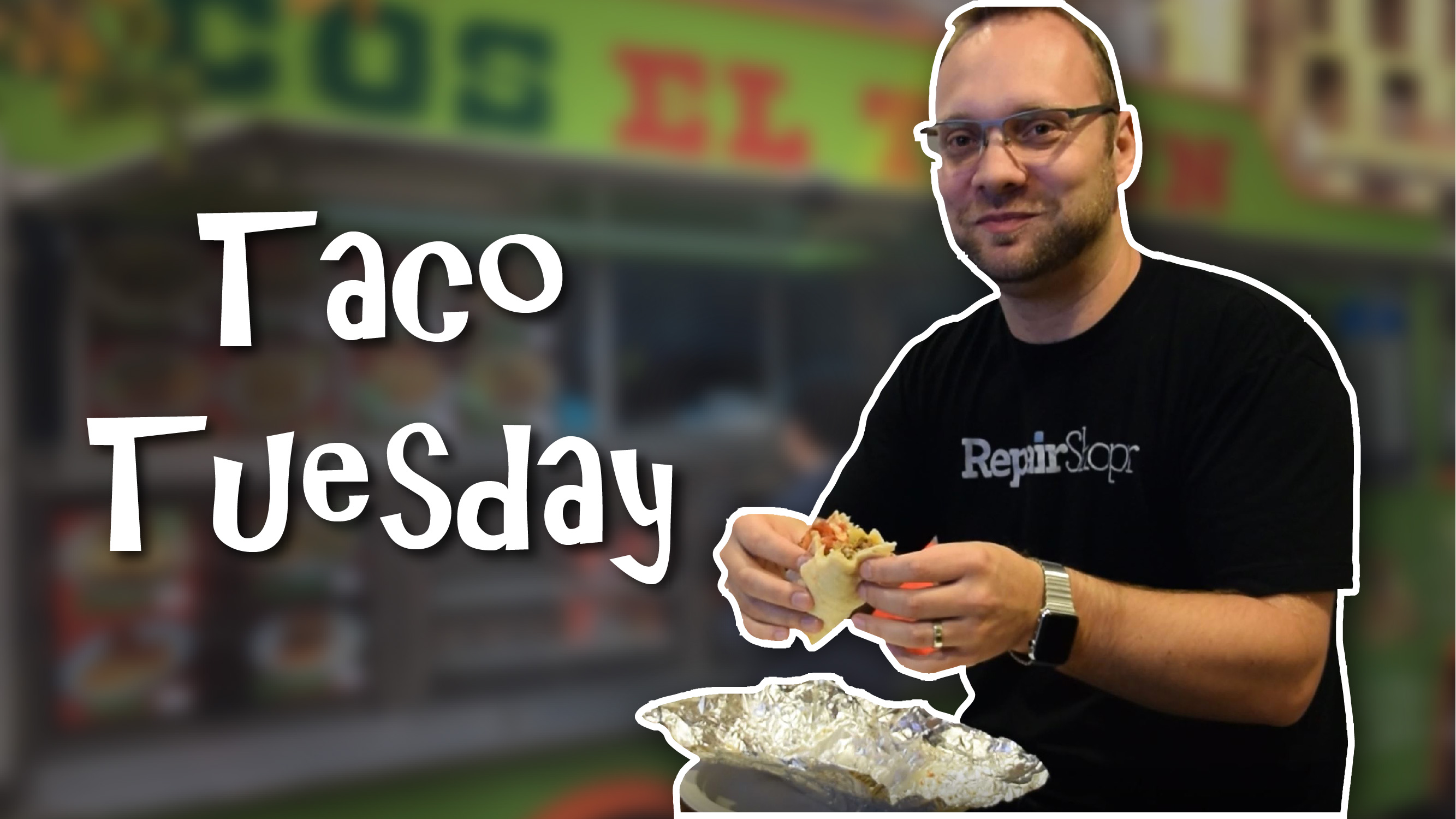 On the latest addition of Taco Tuesday, we sit down with a long-time RepairShopr customer and friend, August Langley. August owns Smart Phone Repair in Florence, South Carolina, and is kind of a big deal in the cell phone industry :) 
This Taco Tuesday is awesome. Listen in as August talks about how he bootstrapped his repair shop, hired his first employees, and turned a side hustle into a full-time. lucrative business.
Plus, stick around to the end for a fun announcement that may surprise you 🙂
Here are some key time markers, in case you want to jump around:
How August got started…(you won't believe where his first office was located) – 3:27

Year 1 revenue – 7:55

Troy's bootstrapping story – 9:04

How August opened his first shop – 11:30

Hiring first employees: how to scale – 15:58

August finds RepairShopr and goes from paper to platform – 17:48

Milestones and stories — an arrest story – 20:50

Stick around for a question that might surprise you – 23:34
Taco Tuesday is new and we want to hear how we're doing! If there are topics we should cover, guests we should have, etc. let us know by sending a note to help@repairshopr.com.
Until next time,
RepairShopr team