Hey RepairShoprs! Welcome to our first Taco Tuesday!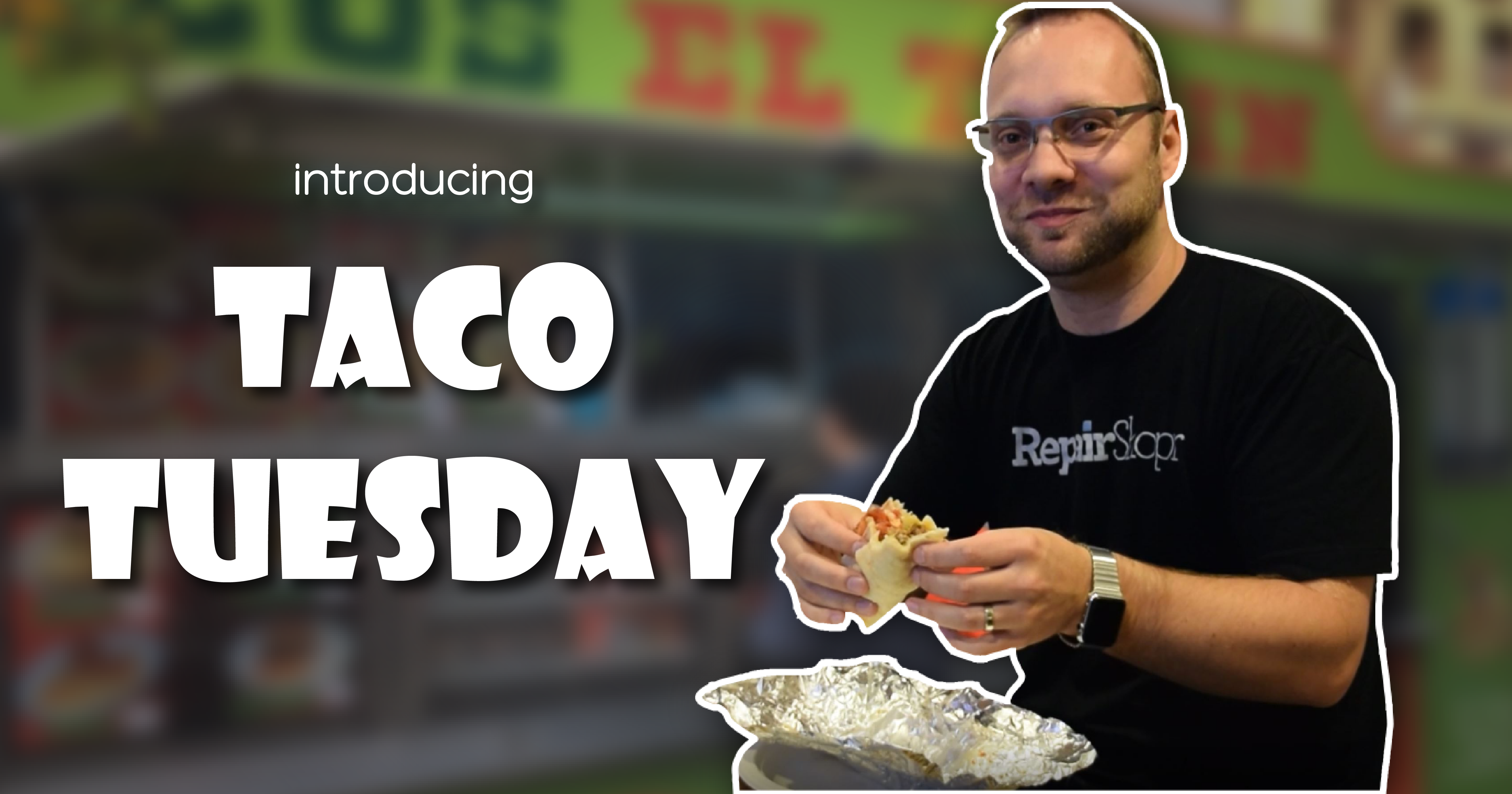 Today we're introducing Taco Tuesday, our new series of video interviews.
Some background
We're launching Taco Tuesday so we can showcase some of the awesome customers and partners we're lucky enough to work with. In this weekly series, Troy will talk shop with some of our friends in the industry, all while enjoying – you guessed it – tacos.
We want Taco Tuesday to be entertaining but also informative, insightful and valuable. To do that, we'll dive into each guests' background and experience, so you can expect the videos to be around 30ish minutes.
Pro tip: Short on time? You can skip around to different topics by clicking the "Up Next" buttons throughout each video.
Since this is new, we're treating this like an open beta and would love to hear your feedback. Suggestions, topics we should cover or know someone you want to see on Taco Tuesday? Drop us a note at help@repairshopr.com.
First Taco Tuesday
Our first Taco Tuesday features Cole from Gadget Grave, who's a successful repair shop owner, long-time RepairShopr customer and all-around great guy.
Check out this video to hear insight from Cole and Troy about:
Yelp Advertising for Repair Businesses: 2:40
Behind-the-scenes on Gadget Grave operations: 5:25
How Troy evolved from repair shop owner to RepairShopr builder: 8:25
Growing locations and the power of partner relationships: 15:42
Hiring great people: 20:13
CTIA, Work Life Balance, Misc., Wrap up: 28:27
Thanks to Cole for being a fantastic first guest. We're already looking forward to your Taco Tuesday Two!
Alright everyone, that's our first Taco Tuesday. We're excited to hear what you think.
Until next week, Happy Taco Tuesday!
– The RepairShopr team