Hey RepairShoprs! 
UPDATE on 11/18: we've added more features since launch! Check them out in the info below.
We're happy to share that we just released the much-anticipated RepairShopr Android App!
With 68 upvotes on the RepairShopr feedback forum, it's one of our most requested features, and we're super excited to finally share this with you.
>>> Install RepairShopr Android here

Version 1.1 of our Android app makes some core RepairShopr functionality available on-the-go. With RepairShopr Android, you can:
Access important Customer information
Create and update Invoices and Tickets
Process payments…now supporting Vantiv Credit Card reader
Version 3.0 has just landed with Square Register integration and lots more – Dec 5th 2016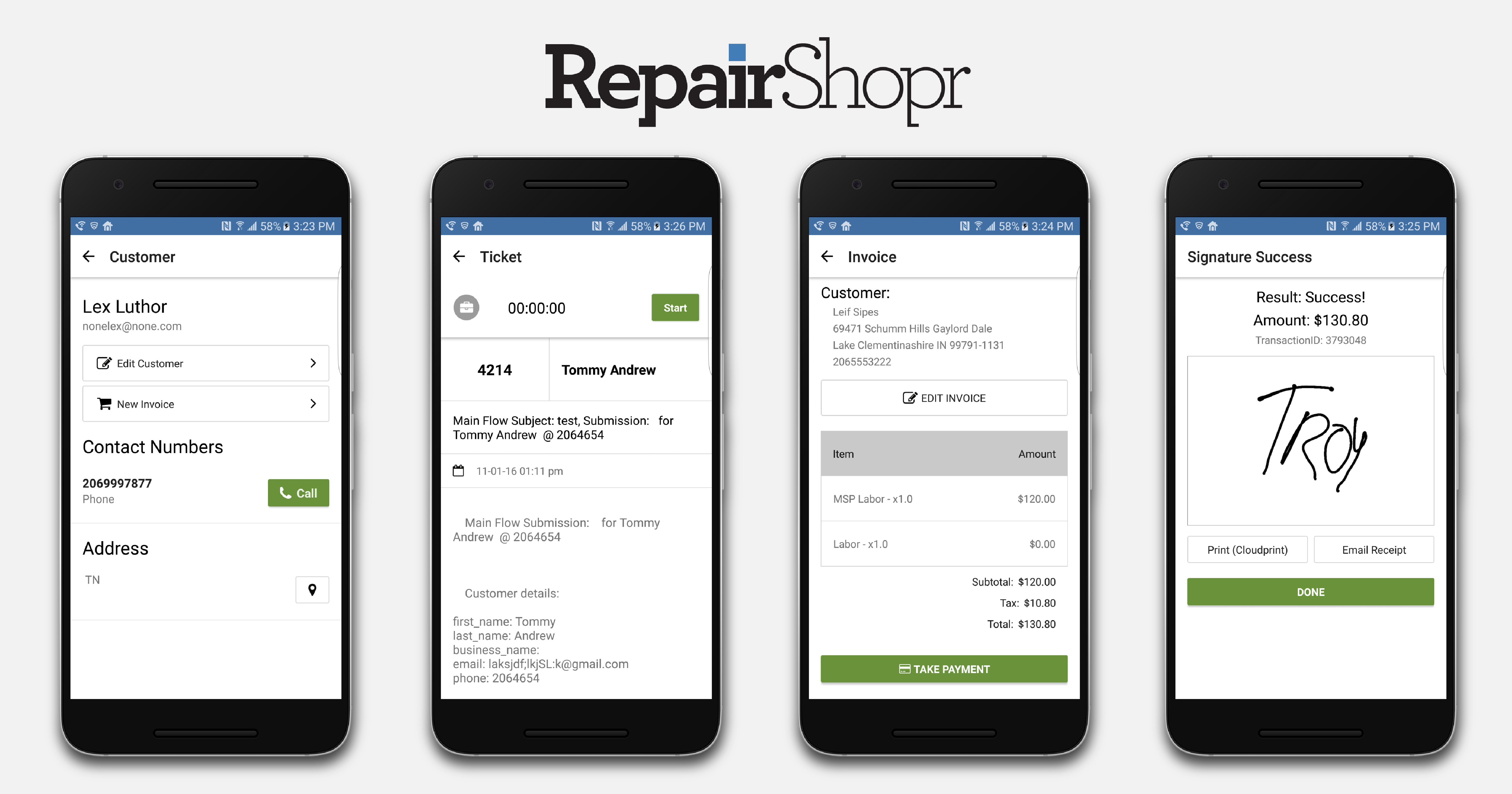 Currently in public beta, we'll be adding more features soon. Look out Appointments, Worksheets, Push Notifications and more to be introduced in future releases. As always, additional features are available on www.repairshopr.com mobile site.
We'd love to hear from you as you help us test the public beta. Email questions, feedback, bug reports, suggestions to android@repairshopr.com 🙂
We're looking forward to hearing what you think!
Thanks,
– RepairShopr Team