Keep your repair tracking system live in sync with your accounting system.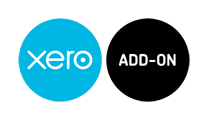 With RepairShopr and Xero you will be fully integrated and always have your accounting system in sync with the rest of your back office.
Invoices/Customers transfer seamlessly
Sales are automatically categorized
No more double data entry
Continue using powerful financial reporting at Xero
Leverage the power of both applications
What is Xero?
Xero is easy to use online accounting software that's designed specifically for small businesses.
It's all online, so you can work when and where you want to. Just login with your PC, Mac or mobile.
Your bank statements are automatically imported and categorized, letting you see your cashflow in real-time.
Invite your team and work together on financials. You can collaborate over your up-to-date numbers.
Xero has all you need to run your business – including invoicing, paying bills, sales tax returns, reporting and much more.
Find out more or try Xero Accounting Software for free.
Get Started
To get started just login to your RepairShopr account and head to the App Center!