RepairShopr for Ninja MSP
Beyond Break-fix — Your un-PSA
Tired of overly complex systems like ConnectWise and Autotask?
Ticketing, SLAs, Contracts, CRM, Billing, Marketing — without the bloat… RepairShopr is your un-PSA solution!
About
For MSPs & IT Consultants
RepairShopr is a complete business management software solution for MSPs and IT Consultants. We offer a customizable, all-in-one platform focused on automating and streamlining your workflow, so you can focus on the task at hand: servicing your clients and growing your business.
SLA and Contracts Modules
Fully Integrated Billing
Robust Ticketing System
Dashboards / Notifications
Help Desk Management
Automated Customer Portal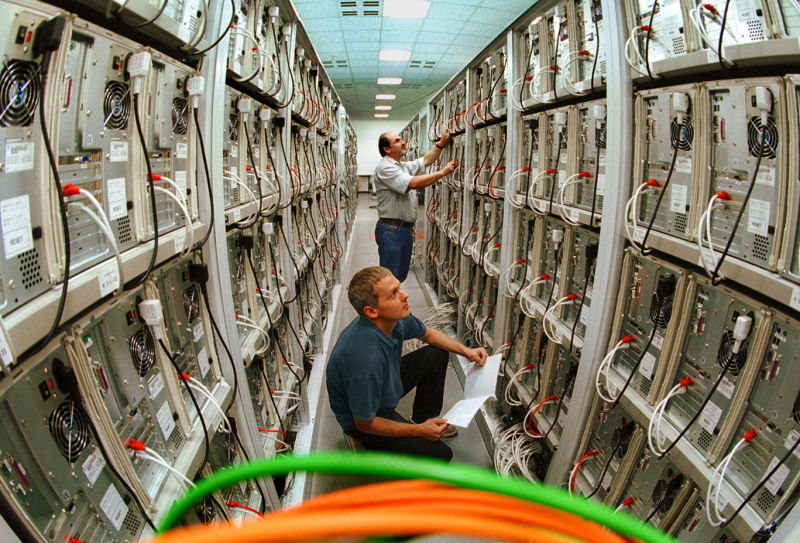 services
Not Just for Break-Fix
All the features you want — without all the confusion of traditional PSAs.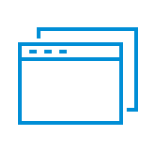 Ultimate Organization
Ticket Dashboard and extensive notification system keeps you on top of your asset alerts and workload.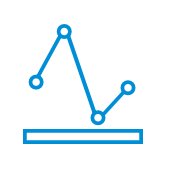 Powerful Reporting
Domo add-on enables industry-best BI, analysis, and data visualization with new reports constantly added.

Tons of Intregrations
RepairShopr integrates with your favorite products: Quickbooks, Xero, Toggl, Slack, and many more more.
FEATURES
RepairShopr Benefits
RepairShopr is the easy-to-use, end-to-end business management solution MSP and IT Consultants have been looking for.
SLA / Contract Management
Attach SLAs and contracts to tickets. Define resolution time frames and escalation paths for SLA breaches with integrated tracking and reporting.
Pre-paid / Recurring Billing
Manage all-you-can eat plans, pre-paid hours, virus, backup and other subscriptions, recurring billing, and even custom contract client rates.
Ticketing / Time Tracking
Create tickets from your RMM system, email, portals, and website widgets while allowing your team to seamlessly track and bill their time.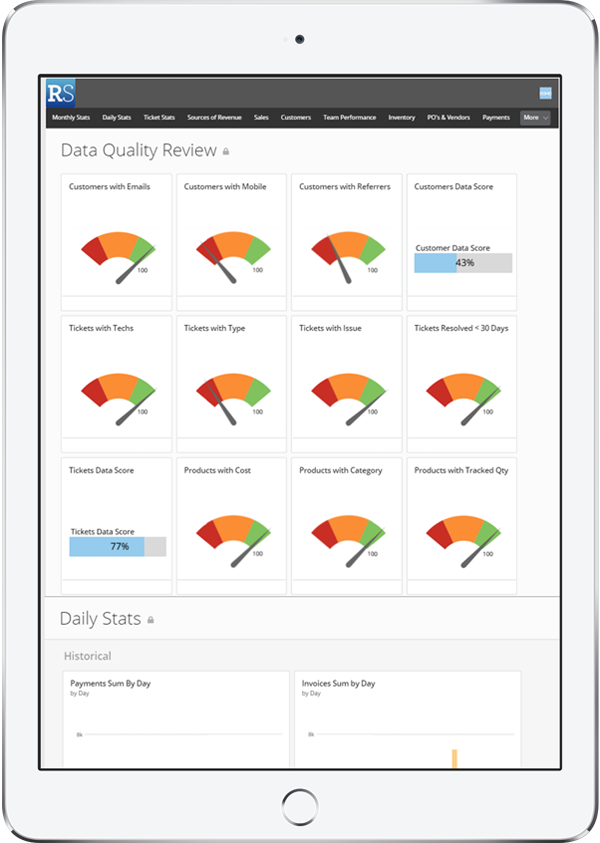 Dashboard-driven Workflow
Keep your highest priority tasks super visible while notifications alert you by email, SMS, mobile push notifications, Slack or API webhooks.
Help Desk / Mobile App
Communicate with your clients through 3-way email and integrated mobile app access any hour -- from the office, home, the road or on-site.
Client Portal / Estimates 
Empower every client with their own automated portal for estimate approvals, invoice history, ticket creation, asset lists and more.
14 Day Free Trial
Start your FREE Trial Now!