Painting Contractor Software
Painting Contractor Business Software designed to estimate, schedule, and more!
Need all-in-one painting business software that just works?
Do you wish you had more time to focus on helping customers and growing your business, instead of admin tasks? RepairShopr is the answer!
About
RepairShopr for Painting Contractors
Whether you're just starting out or already have a thriving painting company, running a business requires a lot of work. Clients, paperwork, accounting, reporting – and that doesn't include the jobs themselves. You need an all-in-one software platform that will help you grow your painting contractor business while saving time on backoffice tasks. RepairShopr can help!
Everything in one place
Professional estimates & proposals
Track jobs from start to finish
Painless billing
Get more jobs
Save time with easy scheduling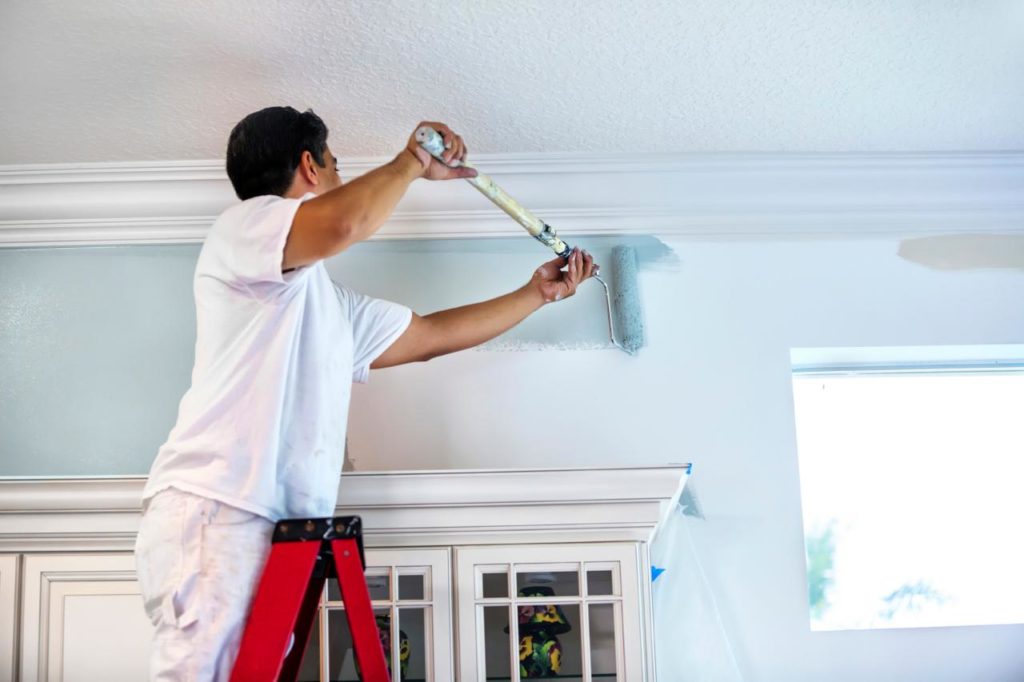 services
Software for Painting Contractors
Whether a one-man business, a sub-contractor company or a commercial painting enterprise, RepairShopr will help make running your painting business easier.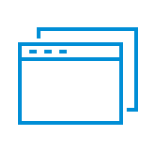 Designed to Save You Time
Everything is designed to save you time, from integrations that reduce data entry to easy e-payments and simple reports.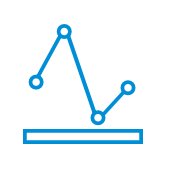 Grow Your Business 
Increase revenue by capturing repeat business and attracting new leads with built-in, set-it-and-forget it marketing tools.

Zero Risk Free Trial
Take RepairShopr for a spin and see if it works for you. Try our 14-day free trial. No credit card required.
FEATURES
Why RepairShopr?
Learn more about how RepairShopr can help you focus on the work you like by saving you time on office work.
Everything in one place
From your first contact with a new customer through estimates, job tracking, billing, and follow-up marketing, we've got you covered..
Professional estimates and proposals
Customized estimates make you look professional while easy-to-use templates save tons of time.
Track jobs from start to finish
Managing jobs can get complicated. Turn chaos into organization by tracking all jobs, from estimate to payment, in one system.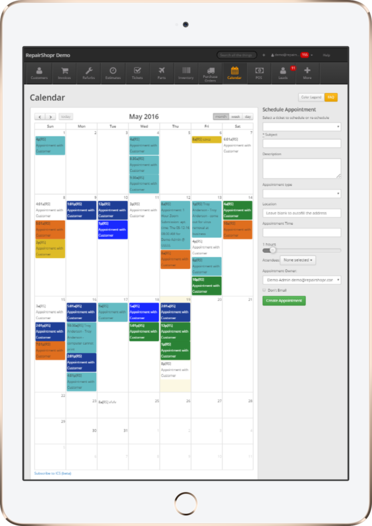 Painless billing
When estimates, invoices, and electronic billing live in one system, you get paid faster. 
Get more jobs
Capture repeat business and generate new leads with built-in tools designed to grow your business
Save time with easy scheduling 
Quickly book appointments and assign a crew to a job with our Google calendar integration
14 Day Free Trial
Start your FREE Trial Now!